Meet the Sparc Team
The Sparc team is an integral part of the community development work at Valleys Kids and we work with young people in a variety of settings. Using creative techniques the children and young people explore different areas of their lives and the lives of others in a positive way. All of our staff share a passion for igniting creativity in young people.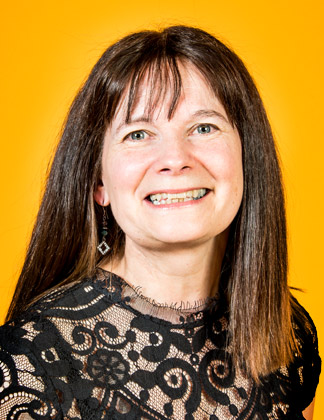 Miranda Ballin
I'm Miranda Ballin, the Artistic Director of Sparc I arrived in 1990 when I was working for Theatr Powys as an actor and felt completely at home at Valleys Kids. I decided it was time to put down roots after years of touring theatre in schools and communities as a professional actor and theatre director.
In 1998 the amazing staff at Valleys Kids worked with me to put in a lottery application to set up a youth arts project and Sparc was created.
Young people and students who discovered a passion for the arts working alongside the Sparc team now run the project and I love that! The Valleys is my home I want to support young people from here to discover their potential on their terms. Sparc is completely inclusive and anyone can join in our work. I love to work collaboratively with inspirational people and organisations and I am so proud that our staff and young people have worked internationally with people from different cultures and backgrounds and continued to learn from each other.
Read More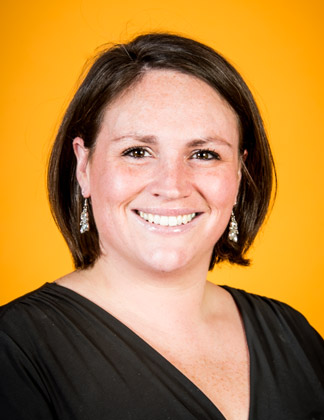 Rachel Clement
I'm Rachel Clement. I have been a member of the team since 2010. I'm a local valley's girl who just loves to be creative! It was at university that I first heard about Sparc and volunteered to work with the drama groups. I was excited about the work that was happening in the valleys and instantly wanted to get involved.
I am passionate about the young people I work with and creating theatre and film. I have written and directed plays/films with and for young people. I have a keen interest in immersive theatre and creating fictional worlds for people to learn through the arts.
Read More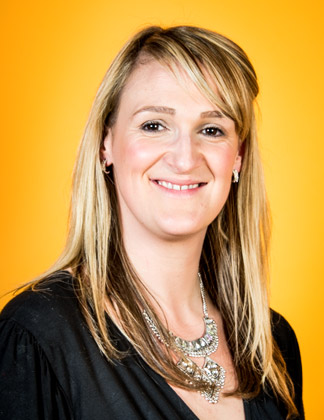 Gemma Fraser-Jones
I have been part of Valleys Kids since a child, and after graduating from the University of South Wales I joined the youth arts team in 2009, launching the Flight Wings 16-25 creative programme. I love working with people from all backgrounds and abilities and creating stories through theatre and movement.
Completing my PGCE has allowed me to mentor and support a lot of young people within Valleys Kids and encourage people to enter into further education and training. I love being part of such an inclusive, dynamic and accessible project where everyone is welcome to participate and express themselves in a creative way.
Read More
Claire Hathway
I'm Claire Hathway, a local woman, born and raised in the South Wales Valleys. Growing up in the Valleys, the Arts played a massive role in inspiring me to pursue a passion for Theatre Making.
Before joining the Sparc team, I spent several years working professionally as a freelance Actress, touring Educational Theatre to schools through out the UK and Internationally. My 6 years with Sparc has been really special to me, a time that has allowed me to be a Theatre Maker and create exciting, thought provoking and meaningful work with the most supportive, talented and exceptional young people.
Read More