Valleys Kids Take Over Tate Again!
For a third year in a row, Valleys Kids are Tate Exchange Associates and bring Movement to Tate Modern in London.
Sparc Youth Theatre and Artist-in-Residence Anne Culverhouse Evans, will take over Level 5 of Tate Modern's Blavatnik Building with an interactive theatrical installation examining Movement & Movements – Politics, Place & People, as an associate of the Tate Exchange. It will open on 29th May and run until 31st May. Tate Exchange is an ambitious 'open experiment' which allows other organisations and members of the public to participate in Tate's creative process, running events and projects on site and using art as a way of addressing wider issues in the world around us.
Using 'Movement' as stimulus, Sparc Youth Theatre will be exploring why people choose to leave and escape, why people choose to stay and whether people ever reach the destination they are looking for, through their work entitled Left Without Me. They'll ask members of the public to share their own experiences in amongst pop-up performances, workshops and creative conversations.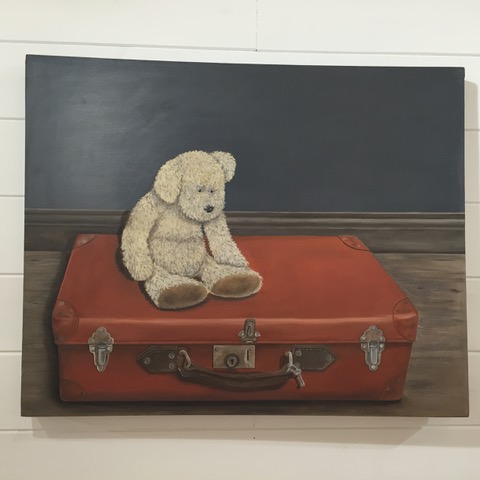 Miranda Ballin, Artistic Director of Sparc:
"We are so excited to be returning to Tate for our third year and exploring the theme of movement. For some of our group, Tate is starting to feel like a second home; for other it will be the first time they have ever performed or set foot through the doors. This is what Tate Exchange is all about – an open and inclusive space where we are supported to take risks and experiment – we can't wait!"
The issue of movement and migration is one we face every day through politics and the media and is felt by people of all ages. Levi, a young person performing at Tate, is excited to be part of it:
"The opportunity to go to Tate this year means everything to me as I get to perform in such a prestigious place with my friends and really get to experience other people's perspectives and ideas under the overarching theme. I feel a little nervous but can't wait and am so grateful for this and every opportunity."
Anne Culverhouse Evans will accompany her art group volunteers from the community to Tate as well, inviting people to consider what we choose to pack for a journey, and what 'belonging' and 'home' mean to them, through their piece Passing Through. This year, Valleys Kids are working with Canterbury Christ Church University and People United.
This is the third year they have showcased work at Tate. Check out our social media icons at the top of this page to keep up to date about this exciting work, or click here for more detail.